Avengers: Endgame | Οι πρώτες spoiler-free αντιδράσεις από την πρεμιέρα στο Λος Άντζελες&nbsp
Ένα 24ωρο απέχει η πρεμιέρα στην Ελλάδα
Το Avengers: Endgame απέχει μόλις ένα 24ωρο από τα ανοίξει στις κινηματογραφικές αίθουσες της χώρας μας, ωστόσο η παγκόσμια πρεμιέρα του έγινε τα ξημερώματα της Τρίτης στο Λος Άντζελες.
Στρώθηκε το μωβ χαλί -αντί για κόκκινο ως είθισται- ώστε να ταιριάζει με το κλίμα του Endgame και παρέλασαν πλήθος διασήμων αλλά και ολόκληρο το cast, όπως οι Robert Downey Jr., Chris Evans, Chris Hemsworth, Paul Rudd, Brie Larson, Scarlett Johansson, Bradley Cooper, Benedict Cumberbatch, Mark Ruffalo, Jeremy Renner, Josh Brolin, Evangeline Lilly, Karen Gillian και Anthony Mackie.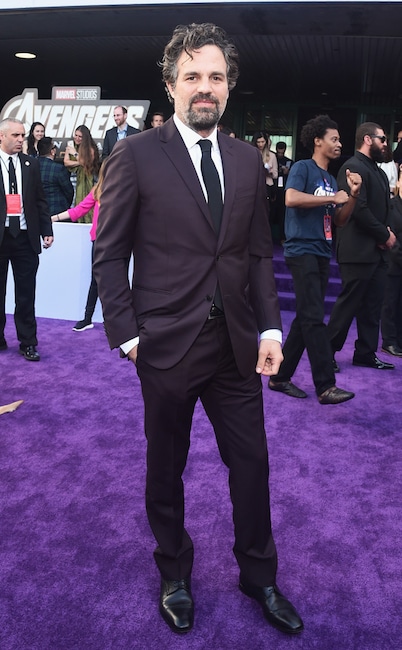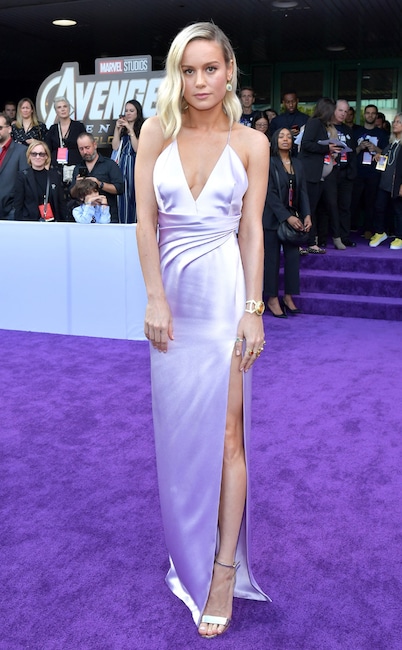 Ωστόσο, μπορεί οι αστέρες να έκλεψαν τα φώτα της δημοσιότητας για το ξεχωριστό event που στήθηκε στο LA Convention Center, αλλά το ενδιαφέρον των fans στράφηκε στις πρώτες αντιδράσεις των ειδικών καλεσμένων και δημοσιογράφων για το φιλμ των Anthony και Joe Russo. Ακολουθούν μερικές από τις spoiler-free αντιδράσεις που δημοσιεύθηκαν στο Twitter:
Wow. #AvengersEndgame is staggering. It's surprising in ways I never saw coming and satisfying in ways I didn't realize I needed. It's kind of the ultimate gift to fans of the MCU. It's very long and has a few hiccups, but is everything you're hoping for and more. pic.twitter.com/RO97kw9fs5

— Germain Lussier (@GermainLussier) April 23, 2019
Imagine the best possible version of #AvengersEndgame and somehow the film still surpasses all expectations. I cried 5-6 times. It's the most emotional, most epic, MCU film. A tribute to ten years of this universe and holy shit the great fan service in this movie. Soooo good.

— Peter Sciretta (@slashfilm) April 23, 2019
#AvengersEndgame is a masterful epic - a true culmination of 22 films that not only concludes the story, but expands upon it. You'll learn more about the other movies while this one unfolds. If Infinity War is the brawn, Endgame is the brains. And wow, what an ending! pic.twitter.com/94ttBUQKJ0

— Erik Davis (@ErikDavis) April 23, 2019
*where the MCU goes. Sorry, don't dance and tweet at amazing after parties!!

— Yolanda Machado (@SassyMamainLA) April 23, 2019
Chris Evans' review of #AvengersEndgame: "I cried like six times."

— Aaron Couch (@AaronCouch) April 23, 2019
I just can't remember a cinematic experience like the one I just had with #AvengersEndgame. Simply blown away. I feel like that movie was made for every Marvel fan, everywhere.

— Brandon Davis (@BrandonDavisBD) April 23, 2019
#AvengersEndgame is every bit the masterpiece it deserves to be. It's extraordinary. It is a conclusion worthy of the greatest cinematic saga of all time! Congratulations to everyone who had anything to do with this film, or the 21 films before it. I am emotionally spent. pic.twitter.com/2Yiu3ZIimC

— Sean Gerber (@MrSeanGerber) April 23, 2019
#AvengersEndgame is a fantastic way to close out this 22-film saga. Great action, great dramatic moments, and one helluva way to bring it all home. Truly moving and lots of awesome geek out moments. Make mine Marvel. pic.twitter.com/LPCNS88d7S

— Jim Vejvoda (@JimVejvoda) April 23, 2019
Just watched Avengers: Endgame. I don't believe hyperbole is possible for this movie. It is the ultimate Marvel movie in every way possible and words cannot describe how epic it is. And yes, Hawkeye is a rockstar.

— Rob Keyes (@rob_keyes) April 23, 2019
This can't be understated: #AvengersEndgame is everything you want it to be and more. I am absolutely floored. A perfect reflection on the last 11 years that pays off everything in the best way possible. Without question my new favorite Marvel Cinematic Universe film. Stunned. pic.twitter.com/5LvFw9UEBQ

— Eric Eisenberg (@eeisenberg) April 23, 2019
Εν ολίγοις οι πρώτες αντιδράσεις αναμενόμενα μιλούν για ένα συναρπαστικό και επικό κλείσιμο στο MCU, που χτίζεται εδώ και μια δεκαετία. Εσείς θα πάτε να δείτε το Endgame τις πρώτες μέρες;
Το Avengers: Endgame θα κάνει πρεμιέρα στις 24 Απριλίου.
Ακολουθήστε το Unboxholics.com στο Google News για να μαθαίνετε πρώτοι τα τελευταία νέα για τεχνολογία, videogames, ταινίες και σειρές. Ακολουθήστε το Unboxholics.com σε Facebook, Twitter, Instagram, YouTube, Spotify και TikTok.